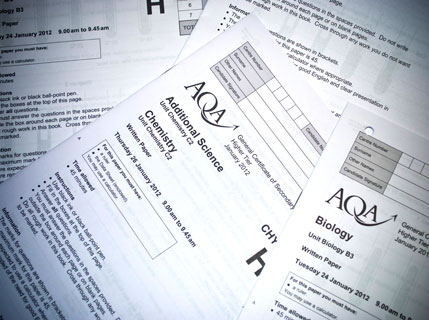 Oak Heights is a school dedicated to fully understanding the national curriculum in order for the teaching to be suited exactly to the necessary examination requirements. Teachers have been trained to cover all aspects of the theoretical knowledge necessary to cope with examination requirements. The way in which the core content of syllabuses is conveyed is in such a manner as to stimulate questioning minds and encourage independent thought so that practical and common sense is not forgotten. Each student studies a total of 10 GCSEs whilst at Oak Heights. The subjects are as follows:
| | |
| --- | --- |
| Subjects | Subject codes and specifications |
| Mathematics | Edexcel IGCSE Spec A and GCSE Spec A 4MA01 @ 1MA0 |
| Psychology | OCR GCSE J611 |
| History | Edexcel GCSE Spec B 2HB01 |
| English Lit | Edexcel GCSE 2ET01 |
| English Lang | Edexcel IGCSE 4EAO Specification A |
| Religious Studies | OCR GCSE Spec A World Religions J620 , J120 – Christinatiy 1 & 2 and Christian scriptures 1 & 2 |
| French | OCR GCSE J730 J030 J130 |
| Physics | Edexcel GCSE Single Science 2PH01 |
| Chemistry | Edexcel GCSE Single Science 2CH01 |
| Biology | Edexcel GCSE Single Science  2BI01 |
| Further Pure Mathematics | Edexcel IGCSE  4PM0 |
The school offers a range of the most intellectually esteemed subjects from which students can be propelled onto further education with a solid academic foundation. In addition, the subject selection also allows for a wide variety of key skills to be explored so that the opportunity for further study is possible in all areas of academia, without limitation. The necessity to gauge what is going on in the World today is vital, which is why pupils will also pay great attention to the study of current affairs on a daily basis. They will be educated beyond the national curriculum, to the extent of worldwide business news and politics. The need to be socially astute and highly resourceful is essential for progressive growth into responsible adulthood and adapting societal awareness. Oak Heights governs a very strict policy on homework, viewing it as an extension of each day's learning through consolidation of key points and testing understanding. The amount of homework set will always be appropriate to the amount of work studied in class at that time and Students must ensure its completion for the deadline dates set.
Exam board and papers
The School follows the AQA board for all GCSE's. GCSE papers can be downloaded from the following website http://www.aqa.org.uk/ Our Exam Centre number is: 13141 Final Coursework deadline: 7th May 2011
School Lesson Timetables
At the beginning of the first term, pupils will be issued with a copy of their lesson timetable. The timetables are designed to promote organisation and time management on behalf of pupils in that they will need to juggle and plan their preparation for each lesson, homework and sporting activity which they are expected to pursue. This includes an adequate supply of books, stationary and sporting kits (when applicable) to be continuously brought in.
Advice to Withdraw a Child from the School
The school reserves the right to advise parents to withdraw their child from the school. This may apply when a child continuously disrupts their program of study to the extent that the education offered by the school is not utilised. Such advice will be given in recognition of the expenses the parents of the attending child are incurring, and the reduced benefit derived from such expense. Recommendations of withdrawal will also be made if a child imposes a negative influence upon other students in the school. If a child is to be withdrawn from school for any reason, one term's notice is required. If a child is withdrawn within a term, the following term's fees will be payable. Please refer to the application material for further details on fees.