Newsletter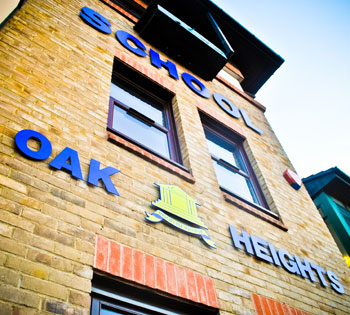 Monthly bulletins are packed with snippets of news, forthcoming events and issues.ÂÂÂ  Anyone is free to subscribe to our E-newsletter and it is easy to do so. Just enter your email address in the box provided above. This will open up a new page in which we ask you for a few brief details about yourself before you are invited to click on the "subscribe now" button.
July 2014
– Term 3 internal examinations begin
June 2014
– Oak Heights school and the Exam centre become ATS – BMAT approved in medical field
June 2014
– Practical science week at Oak Heights school starts off with Photosynthesis and Flame test.Â
June 2014
– GCSE examinations at an end, good luck year 11's we wish you well !ÂÂÂ 
May 2014
ÂÂ – Summer 2014 series begins for 6A ang 6G
May 2014
– Practical examinations for A levels a success !
April 2014
– Oak Heights school becomes WJEC and OCR exam centre
April 2014
– Early exam sittings abolished at Oak Heights school due to new regulations introduced by DFE
April 2014
– Annual PGL trip to liddington is now fully booked
Feb 2014
– 21st Feb is the Exam entry deadlines for AQAÂÂ
Jan 2014
– The Exam centre is now accepting new entriesÂÂ
Oct 2013
– Exam centre joins with Treetop tuition
Sept 2013
– We would like to welcome all of our new students to Oak Heights school
Sept 2013
– Building 2 completed, new science lab, IT room June 2013
:
We are delighted to annouce our Work experience workshop was a success July 2011: Table tennis competition: Well done to
Mr F Butt
our School champion May 2011: Students from Oak Heights raise money by attending '
Race for Life
'.
March 2011
: Students from Drama class visited '
women in black
' in London.
Jan 2011
: We are delighted to announce that Oak Heights is again the top performing Independent School in the Borough of Hounslow, achieving excellent GCSE results with
100% five A* -C grades
.
Jan 2011
: We are delighted to announce that all
year 11
students have achieved a
grade A or higher
in their GCSE Mathematics. We would like to thank all staff and parents for their continuing support.