A Level (GCE) – Major Exam Boards and CIE
A Levels and International A Levels are the qualifications generally taken by higher education students in England, Wales, and Northern Ireland. Whether you want personal satisfaction from the knowledge of a specialised subject or are looking to progress to further study at University the Exam Centre will put you on the path to a better career. Book the Exam now.
GCE Mathematics
GCE Biology
GCE Chemistry
GCE Physics
GCE Economics
GCE Accounting
GCE Business Studies
GCE Sociology
GCE English and History
GCE Languages and many others …
The centre does not hold practical examinations or controlled assessments.An alternative to this would be International A levels. Please contact the office on 0208 577 2463 for further details or email: enquiries@oakheights.co.uk
Success!
Thank you for reserving a spot. Looking forward to seeing you!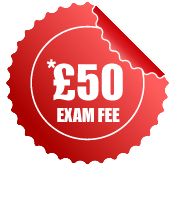 or to book Exam offline download A Level Application Form here:

A Level Application Form
*Exam fee is per module