GCSE – Major Exam Boards and CIE
GCSEs and IGCSE's are the foundation qualifications generally taken by secondary school students in England, Wales, and Northern Ireland. Whether you want personal satisfaction from the knowledge of a specialised subject or are looking to progress to further study a GCSE or IGCSE the Exam Centre will put you on the path to a better career.
Book the Exam now.
GCSE and IGCSE Science A or B
GCSE and IGCSE Mathematics
GCSE and IGCSE Physics
GCSE and IGCSE Chemistry
GCSE and IGCSE Biology
GCSE and IGCSE English lang and Lit
GCSE and IGCSE Additional Science
IGCSE Arabic
IGCSE Urdu
IGCSE Further Mathematics
IGCSE and GCSE History and many more . . .
[eventButton id="1″][/eventButton]
or to book Exam offline download GCSE Application Form here: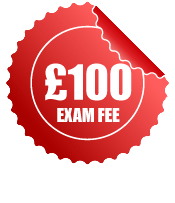 GCSE Application Form